Restylane
If you are interested in improving wrinkles or fine lines in the lower face, Restylane may be your answer. Restylane is a safe and natural skin filler that restores volume to the skin and corrects moderate wrinkles. It is also used to enhance the lips and to lift sagging lip corners that develop as we age. Results are immediate
Available appointment times are limited, so call soon. Ask about a cosmetic consultation to discuss Restylane or other procedures.

What is it?
Restylane is known as hyaluronic acid, a natural substance found in the skin that keeps the skin plump and supple. It has the same effects as collagen but lasts longer.
What is the difference between Restylane and Collagen?
Restylane is a newer product than collagen, but it has been used in Canada and Europe for many years. It was FDA approved in 2003 for use in the U.S. You typically get similar results with Collagen and Restylane, but Restylane lasts longer. (i.e. Collagen: 3-4 months. Restylane: 6-9 months, depending on the area).

Where is Restylane used?
It is injected to help smooth certain facial wrinkles.
The large smile lines from the side of the nose to the side of the lips (nasolabial fold)

To plump up the lip or to smooth out the wrinkles around the lip

For sagging lips that always look like a frown

To fill in certain scars

To fill hollows under the eyes

To plump up thin, floppy earlobes
Does it hurt ?
There is some discomfort with the Restylane injections. To minimize any pain, a strong topical numbing gel is applied for about 50 to 60 minutes prior to the procedure. (Bring a book or laptop for while you wait!) This numbing method works well for most patients. Rarely do patients need numbing injections to prevent pain. We will be glad to work with you in any way to make the injections as tolerable as possible.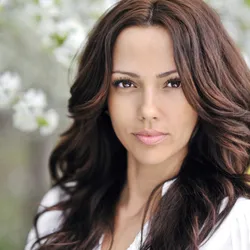 Is it safe ?
Yes, Restylane is a natural component of skin. It is not made from animal or human tissue, so you don't have to worry about the risk of disease. There is a very rare risk of temporary allergic reaction, but the vast majority of people have no complications or problems.
What are the side effects ?
You most commonly see swelling, which is significant in the first 24 hours (primarily with lip injections). Some patients may have some bruising in the area. Do not plan any social activities for at least 24 hours after your treatment. If you have a big event coming up, have the Restylane injected at least a week or two prior.
Who performs the procedure?
Dr. Brown only. She has had extensive training both in residency and at specialized cosmetic dermatology meetings.
Aspire Rewards
This reward program is from the makers of Dysport, Restylane, Sculptra, etc. It is free to join and easy to use. Sign up before your first treatment for an extra introductory rebate. Each time you have a treatment with any of their participating products, you will earn points towards savings on your next treatment. Additional savings rebates are occasionally available for members. By the way, if you can never remember you r login password, you can always have us keep it handy for yo in your private chart in the office.
Join today or login for you status https://www.aspirerewards.com/landing