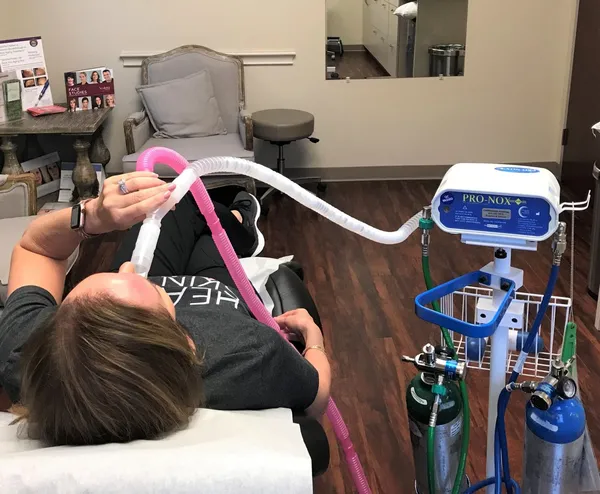 Are you afraid of pain? We now have nitrous oxide/ laughing gas available in the office to help with the pain, anxiety, and comfort level of medical and cosmetic procedures. With this safe gas, you can still drive yourself home afterwards.
Our system differs slightly from the nitrous oxide given at a dental office. The method we employ (Pro-Nox) uses 50% nitrous oxide with 50% oxygen to decrease the risk of any complications. The amount given is completely controlled by the patient through a plastic suction tube. The patient can breathe in as many breaths as needed to achieve 3-5 minutes of continuous analgesia. The patient may then subsequently breathe more laughing gas at any time during the procedure to continue with the pain control. This method works within seconds and will be expelled out of the body within several minutes of stopping the gas.
Laughing gas does not replace regular numbing, but it greatly improves the effect. Patients are able to drive home and function as usual within 15 minutes after the last breath of the gas.
Medical insurance will not cover nitrous oxide anesthesia, so it is considered an extra minimal expense to the patient. Call our office for more information on the procedure and pricing.